Microsoft gets a lot of interesting highlights from its users, where the presence of Bing Chat is the latest AI technology that is currently much popular. Microsoft did not waste this opportunity, again the company will release their ads via Bing Chat, Friday (31/030.
Bing Chat is a new AI technology that is currently popular, has used the development of GPT-4 technology which is a technology developed directly by OpenAI. This service is indeed interesting because it offers messaging services with AI and search that is much more accurate.
As if not wasting the opportunity they have, the company will once again deliver a number of their ads through the Bing Chat service. Regarding this ad is not surprising enough, because in recent months the Microsoft company is intensively releasing their advertisements.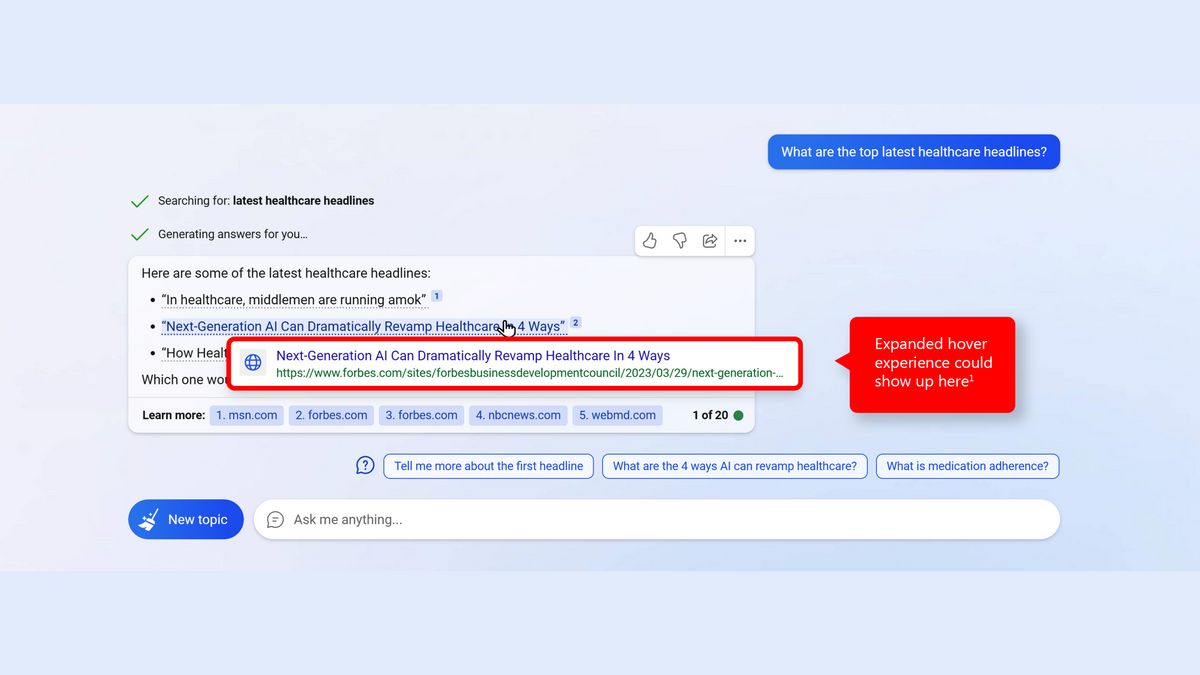 Previously, it was known that the release of ads on Bing Chat was just a rumor but finally we know that Microsoft will indeed release their ads through several services other than Edge, namely Bing Chat. Therefore, do not be surprised when using Bing Chat services, users will see a number of ads.
Yusuf Mehdi also explained that this ad is one of the cooperation or partners of various businesses who want to promote their services or products, according to him this is a good step to build cooperation with Microsoft.
"The early progress is encouraging. Based on our data from the preview, we are driving more traffic from all types of users. We have brought more people to Bing/Edge for new scenarios like chat and we are seeing increased usage. Then, we have uniquely implemented ways to drive traffic to publishers including citations within the body of the chat answers that are linked to sources as well as citations below the chat results to "learn more" with links to additional sources." Mehdi said.
Microsoft also added that bringing ads in Bing Chat was the result of their decisions with several partners, according to the results of a meeting they held which found many partners found it helpful because Bing Chat services would help link content to partners' work.