Some time ago, Microsoft started providing improvements in File Explorer for changes in the look and features they have. But now, some users are uncomfortable with features such as Recent Files in File Explorer Windows 11, Wednesday (15/03).
The development carried out by Microsoft continues, which this time comes through File Explorer. Some time ago they have indeed implemented the latest version of the File Explorer interface, but it seems to be a little ambiguous because the features presented have existed before.
Home feature in File Explorer for example, this feature is a feature that allows users to view and access files or folders more quickly. This feature will also display a number of information from files that were last accessed such as the Recent Files feature.

If you remember carefully, this feature is similar to the Recommended feature in the Windows 11 22H2 Start Menu. So, you could say Microsoft is just a waste of time to release features that already exist in the Windows 11 system. In addition, this feature creates a sense of discomfort because the user may access sensitive files and privacy, which will then be displayed even if they are not accessed by the PC owner.
In this regard, we will provide a way to hide the Recent Files feature in File Explorer that you can follow in a few easy steps. Next, take a look at some of the steps to hide this feature in File Explorer.
Open Access Folder Option in File Explorer.
Go to the General Tab, select Privacy.
See the Show Recently Used Files option.
Disable the check mark (you can check it back to display the feature).
Once you are done, then later Home in File Explorer will not display the Recently Files feature anymore. Here's what it looks like: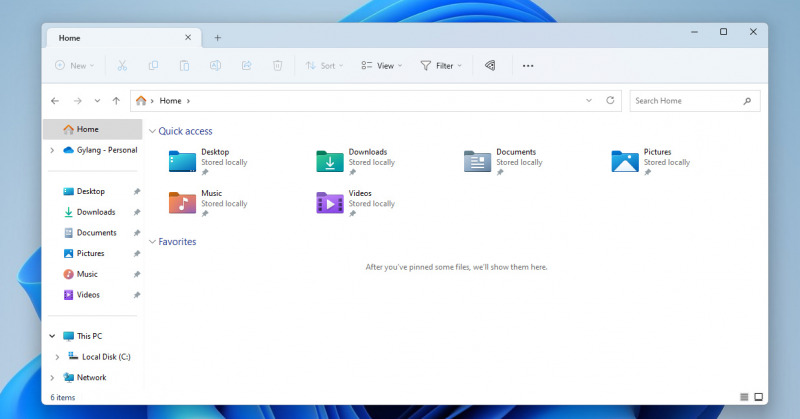 What do you think? It's easy, right? So in addition to providing new features, Microsoft also provides support for customization features that can be arranged by its users. Departing from the reviews of Microsoft users who have been accustomed to access the customization of features on the Windows system.