Microsoft is now ready to provide their additional Shorcut through one of the services from Microsoft Office, which is now obtained by Office Word. Now Word gets an additional feature, namely the Shorcut Zoom Keyboard which has been released, Sunday (12/03).
for those who use the latest version of Microsoft Office Word, then you can already use the Zoom Keyboard Shortcut which has now been released through the latest version on Windows. The release itself brings a different serial number for Windows as well as MacOS.
For Windows users, Microsoft released the latest Office Word with version 16.0.15831.20174, while for MacOS users it will come through version 16.67.1113.0 which will both officially come with support for a new feature, namely the Zoom Keyboard Shortcut.
So what are the advantages of this latest shortcut from Microsoft? The advantage is to get Zoom access to the paper interface display in Microsoft Office Word. By using this access, users do not need to use Mouse access to increase and decrease the size of paper in Office Word, here's a snippet:
Launching from Microsoft, to increase the paper size, users only need to press the combination of the CTRL + (+) keys, while to reduce it can use the combination CTRL + (-). It's easier, isn't it? So now there is an addition to maximize control using the keyboard.
Interestingly, Microsoft still gives access to the same keyboard combinations as their other programs, so it can be said that the Keyboard combination for the Zoom In/Out feature has long been known by Windows users. But just presented for Microsoft Office Word today, it will certainly provide a much easier experience, right?
Microsoft not only provides this change, but also some new features of the keyboard combination they present, here's the list: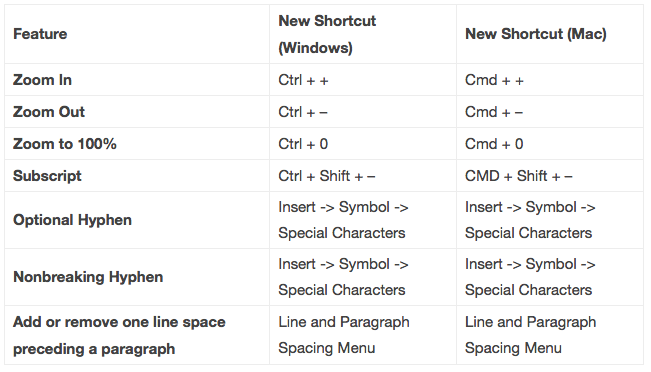 Pretty much isn't it? Surely it will add much more Keyboard access than the previous one. To get this feature, you must make sure you have used the latest version of Microsoft Office Word both on Mac and on Windows itself.
Meanwhile, Microsoft is also providing the same features for those who subscribe to Microsoft 365 as well as for Microsoft Office 2021 users the company will also provide similar features but will have to wait for a predetermined time.