Microsoft is known to provide access to Windows 10 activation using the official code from their Serial Number, but presumably some time ago information leaked about Microsoft employees who activated illegally, Monday (20/03).
Some time ago there was a leak of news about Microsoft employees who carried out the Windows 10 activation process using illegal access, where it was known with him to use access from Crack.
For years, we all know that Windows users are indeed capable of installing applications using the help of Crack. Generally, this application is an official application which is then modified to be able to enjoy premium features in it for free. It turns out that Windows activation can also use Crack.
Wesley Pyburn, South Africa, has purchased a copy of Windows 10 for approximately $200 USD. Unfortunately, after he bought the activation code given by Microsoft was rejected or not accepted when he tried to enter it.
Pyburn then tried to complain by reporting the issue to Technical Support but he had to accept disappointment, because in the end the company could not help with Pyburn's request. Not long after, one of Microsoft's employees finally contacted him.
Pyburn and the employee then continued to exchange their access using the Quick Assist feature, finally not long after the employee opened a Windows 10 activation command using Bypass Windows Activation, which means using an unauthorized or illegal tool.
"I can't believe it. My official Microsoft Store Windows 10 Pro key wouldn't activate. Support couldn't help me yesterday. Today it was elevated. Official Microsoft support (not a scam) logged in with Quick Assist and ran a command to activate windows... BRO IT'S A CRACK. NO CAP," Pyburn tweeted.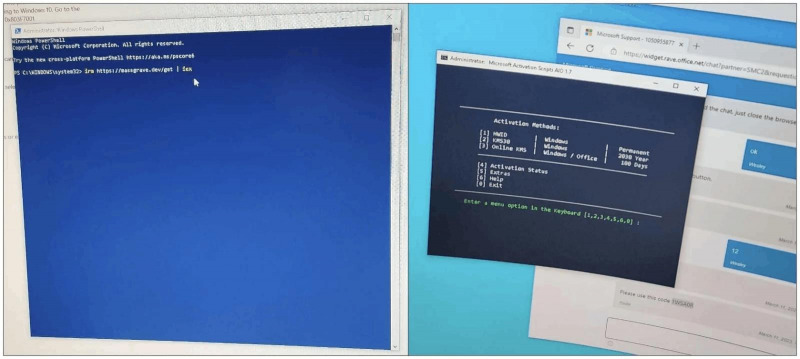 Through the image he shared, it can be seen that the employee is most likely using Microsoft Activation Script which can be downloaded for free via GitHub page.
Meanwhile, Pyburn also feels aggrieved because the price of $ 200 USD is not worth anything for the less friendly service from Microsoft, especially this is done by the Microsoft agent itself.