Google seems to be expanding their platform support for the Nearby Share service, which is now unofficially now present on the App Store under the name "NearDrop" which of course has features like in Windows, Saturday (15/04).
Nearby Share is a service from Google that allows devices to send and receive files from other Google devices, such as Windows users can send documents and other files from Android devices and vice versa.
This feature can be said to be efficient because it makes it easy for users to send files, without the need to connect to a PC using USB. Now realizing their advantages, the Nearby Share service was also again expanded to be able to support use on MacOS by changing their name to "NearDrop".
However, the release itself looks unofficial and it seems that Google is planning to announce it a few days later, but we have already captured it which has been present in the App Store via MacOS.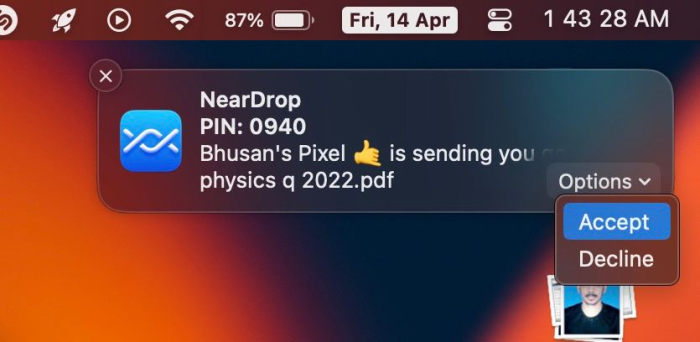 The developer of NearDrop itself is written under the name Grishka, but for now it is not perfect because it can only support one-way delivery. In the future, this feature can send files from MacOS to Android devices and tablets.
"It only works in one direction at this point in time, and there are a few other caveats. However, the ability to send files from your Android to your macOS hardware without a wire might be worth some of the trade-offs. NearDrop comes from developer grishka and offers a way for your macOS devices to receive files from your Android phone, tablet, and potentially your Chromebook using Nearby Share."
On Mac, this feature is indeed similar to AirDrop that Apple has released since the development of the OS from the High Sierra version. Users will be able to set up the NearDrop service so that it can be seen by other devices and ready to start shipping.
Meanwhile, it is still the same as in Windows to be able to use this feature, users are required to connect to the same Wi-Fi network both on Mac and on Android. So that detection and delivery can be done quickly.